Weekly Digest: Keeping Up with Crypto News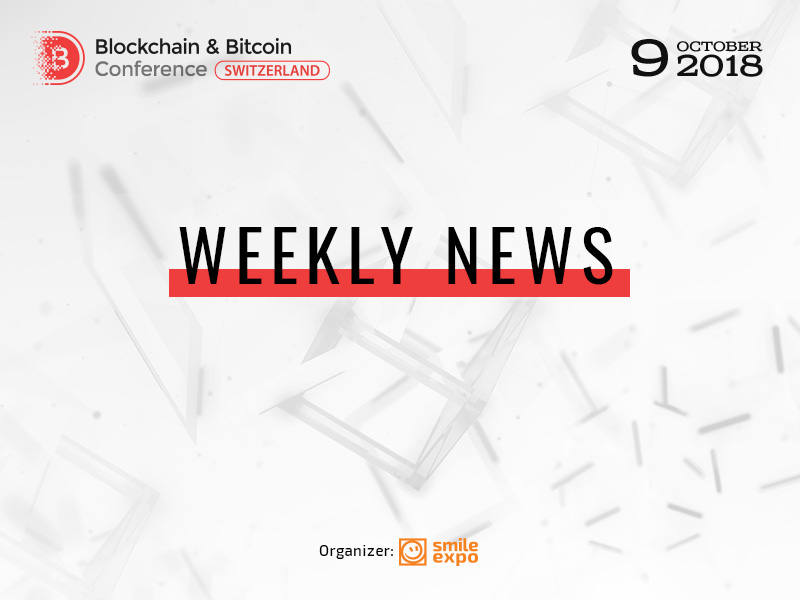 Crypto world keeps developing with the significant speed. This week was full of important events and announces which are likely to transform more traditional spheres. Let's discover the news!
Aerospace gets DLT-based supply chains
Gigantic Irish advisory organization Accenture has joined forces with aerospace firm Thales Group to apply DLT for aircraft supply chains.
The aim is to improve capabilities maintenance and to secure components tracking. The new solution is based on Hyperledger Fabric and will be presented on July 21-22 at the Farmborough Airshow in United Kingdom.
Oracle to introduce DLT cloud service
IT-company Oracle has stated it is going to launch a DLT-based platform. New Oracle Blockchain Cloud Service (OBCS) is willing to make transactions more efficient and address the issue of supply chain authentication.
The organization has already introduced the pre-release version, and the official launch will be followed by trials of cooperation with banks, businesses and the government.
Boeing plans AI pilotless vehicles
Boeing is willing to develop autonomous vehicles based on AI technology. For this aim, it is going to cooperate with the American SparkCognition, where it has already invested over $30 million.
Together, they are planning to create a platform for tracking pilotless transport and defining flight corridors. Improved delivery, inspection and further developments are set for the future as well.
Huobi to launch Huobi Cloud platform
Huobi Group has publicly stated that it is planning to introduce the Huobi Cloud platform for creation of digital assets exchanges.
The corporation has already partnered with over 10 international organizations, so the innovative solution will be set for OTC and digital asset exchanges establishment.
Exchanges are not the only offer: order integration, wallet systems, asset management and other ecosystem solutions will be among the Huobi's partners' choice.
Exchanges will include such services as hot and cold wallet separation, risk-trigger mechanism and more token ones. As for OTC offer, it will help with the verification of the fiat trading authenticity, including U.S. and Hong Kong dollars, Chinese yuan, BTC, ETH and USDT.
Mastercard's patent for DLT-based transactions
Mastercard has got a patent for using DLT to link blockchain and fiat accounts.
The central account will be used for storing fiat money, and all crypto coins will be stored in the second account. However, the new system will allow each one to have information about both currencies' amount, account identifier, and address.
The method will improve the general security and lower time needed for transactions.
Subscribe and receive full program of the conference