Art Community & Marketplace: MonArt Will Exhibit Its Solutions at Blockchain & Bitcoin Conference Switzerland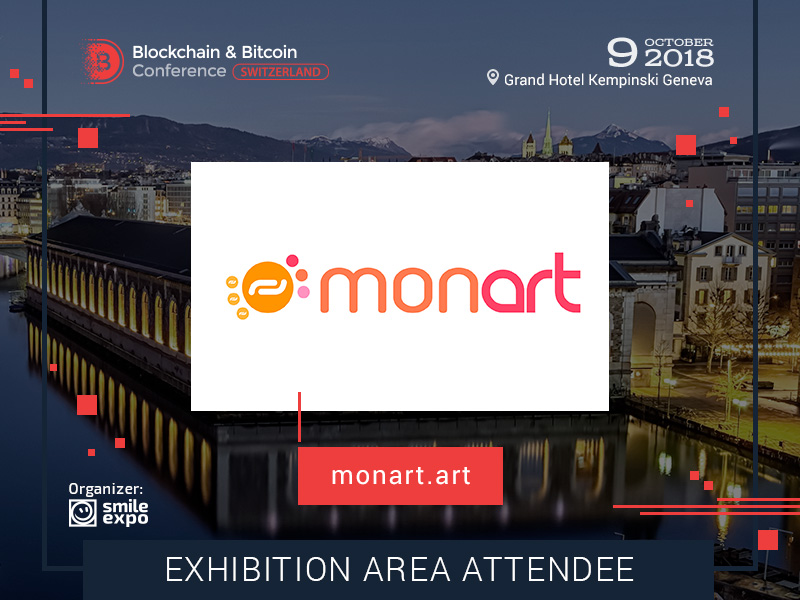 Inefficient payments, closed access, lack of promotion and not enough young talents' support are just a few complications existing in the artworks market today.
The disruptive art community & marketplace MonArt has found ways to solve these issues and improve the overall efficiency of the sphere. MonArt will exhibit its solutions at Blockchain & Bitcoin Conference Switzerland.
MonArt comes from the "Money + Art" and unites business and creativity. According to the platform, 99% of the population has no access to the global art market, and here MonArt comes to play.
The ecosystem helps all artists, creators and galleries to enter the sphere – the platform welcomes any type of art, regardless of whether it is traditional or digital.
The platform enables buying, selling, renting and sharing artworks instantly and conveniently. MonArt's marketplace is based on the ETH blockchain technology which ensures secure transactions.
The platform also supports and promotes artists both online and offline, as it opens art spaces in cities like Beijing, Paris and New York.
In the next two months, the platform plans to launch the initial MVP of the community site and marketplace for artworks sales and auctions. The ICO private sale will start soon as well.
MonArt's COO Malo Girod will participate in the pitch session at the conference. He will deliver a small presentation and introduce the start-ups' ideas and new solutions.
Blockchain & Bitcoin Conference Switzerland will take place on October 9. The Early Bird Ticket offer is valid until October 8. Hurry up to get tickets!
---
Discover new opportunities for art with blockchain at the conference!
Subscribe and receive full program of the conference