Huge News Corporation CoinIdol Will Become a Media Partner of the Blockchain & Bitcoin Conference Switzerland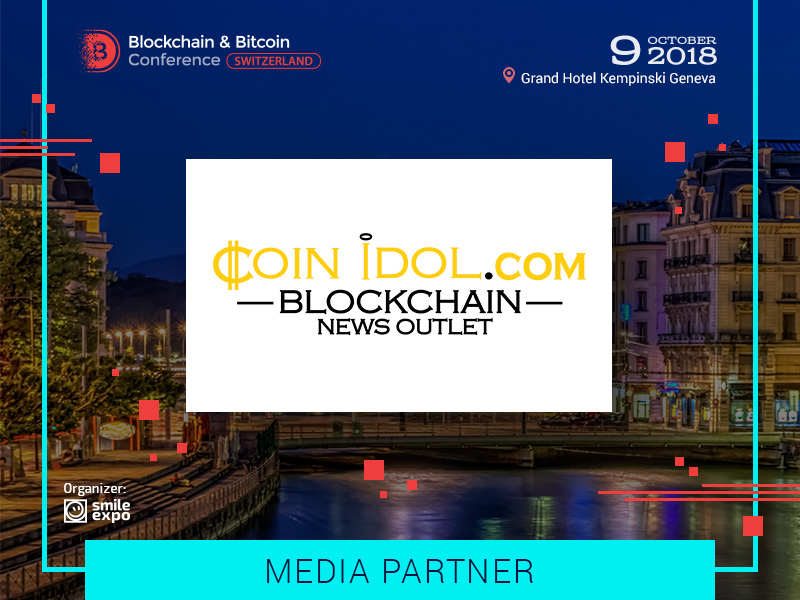 Blockchain industry is actively transforming – crypto market is developing, and DLT-based companies are releasing new products. To keep up with innovations, it is important to follow crypto news.
CoinIdol is the large media corporation which delivers the latest crypto news and covers all changes in the sphere. CoinIdol will become a media partner of the Blockchain & Bitcoin Conference Switzerland.
CoinIdol focuses on all the aspects of the decentralized environment and delivers business news and information about political and legal changes in the sphere.
Also, the news outlet provides the analysis of the crypto market and presents price charts for many altcoins. Moreover, the platform mentions upcoming crypto events throughout the world.
The platform gets 11,000 daily views and around 250,000 monthly views. Among the partners and readers of the platform there is a founder of LTC, Charlie Lee, and Vitalik Buterin – the co-founder of ETH.
According to CoinIdol's CEO, George Gor, news platform has readers from 174 countries in the world, and many visitors come to the platform from Switzerland. The news company has already written numerous articles about the crypto sphere in Switzerland.
Keep up with the latest news, visit the conference with your friends and learn more about blockchain!
Subscribe and receive full program of the conference