The most famous mining farms: what capacities are needed to mine 60 bitcoins per day?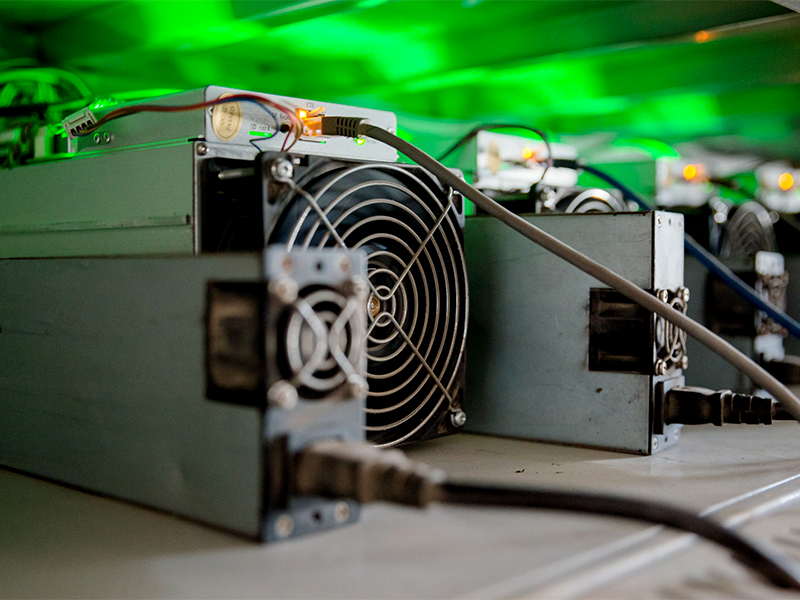 Capacity of a mining farm can produce 60 bitcoins per day. Currently, 7 m new units of digital gold are mined every day, and hundreds of thousands of miners compete in order to obtain the biggest share in this race. China, Singapore, Island, and Russia are holders of major farms. Take time to go on a small excursion and observe the scale of capacity needed for cryptocurrency mining.
China – the global mining capital
For historical reasons, Tianxia holds major mining capacities. There are several largest farms which share in the global hash rate reaches 3%.
In 2017, China authorities approved several bitcoin regulations, for instance, the ban on cryptocurrency exchanges. That explains why mining farms try not to attract attention of the government even if there is no official law prohibiting them. Usually, they have a pretty modest look located in hangars or old industrial constructions not far from cheap power sources (thermal and hydropower plants) and make mining maximum cost-effective. These stations are established to pay off expensive equipment before the authorities change their stance on this industry. That is why these farms have the cheapest cooling systems (for instance, water and carton), and their directory tries to cut corners on soundproofing and hire undemanding staff ready for a law salary and living on the farm.
Due to the total economy, Chinese farms remind decorations of a trash cyberpunk movie set: hangars with rows of shelves, a mess of ASIC packing materials, and ascetic working rooms. The majority of Chinese farms are uncharted and located in hard-to-reach places, which permits to not only hide from much attention from the state but also cut corners on security.
The city of Ordos and Liaoning province are locations of the most famous bitcoin farms in China. The major report on the first one held by Bitmine was published by Quartz in August 2017. There are approximately 25000 powerful mining machines located in four large complexes. By the way, the company pays $39000 per day for power.
Large farm in Europe
The Special Administrative Region of China Hong Kong can also show its large bitcoin-mining farms, including a renowned company BitFury. It is three-room apartment sized and located not far from the city financial center. What makes the farm special is its innovative cooling system: the chips are dipped into a coolant that evaporates and lowers their temperature. Due to this system, the farm is compact and almost noiseless. BitFury is likely to use its home chips.
A fully-fledged farm in Europe's financial capital
Unlike the abovementioned country, today, Europe imposes no bans on mining. That is why farms are more convenient and fully-fledged here: the owners invest more in them due to an unlimited pay-off period. One of the European largest farms has a true futuristic look. Its location – Switzerland, Linthal village (the Eastern part) with the cheapest power in the country. Its owner Guido Rudolphi keeps capacity and revenue of the farm a secret. Notwithstanding, you have an opportunity to give it a rough estimate: here are meetups held for crypto enthusiasts discussing hot trading and mining issues.
Mining in Icelandic glaciers
Countries with a cold climate are the best place for mining: most time of a year, you can significantly cut corners on cooling systems. That is why Island is a perfect option for miners due to its cheap power, fast Internet, and +10 average annual temperature. Currently, this country hosts a large bitcoin and ethereum mining farm Genesis Mining (or Enigma). According to the creators, its hash rate percent is the globe's biggest one. The company also provides cloud mining services.
Other prospective countries
Mining mania can be observed all over the globe: bitcoin and altcoins are being mined in North and South America, India, South Korea, Japan, the Russian Federation and a dozen of other countries. Despite the fact that the leading cryptocurrency's rate is going through lots of fluctuations in January, the majority of miners continue producing coins. The 2018 tendency is as follows – increasing of the altcoins share in mining, particularly Ethereum. A lot of experts expect this currency to soar in spring.
Learn more at Blockchain & Bitcoin Conference Switzerland!
Subscribe and receive full program of the conference