SoftSwiss: Crypto Casinos' Security Problems Solved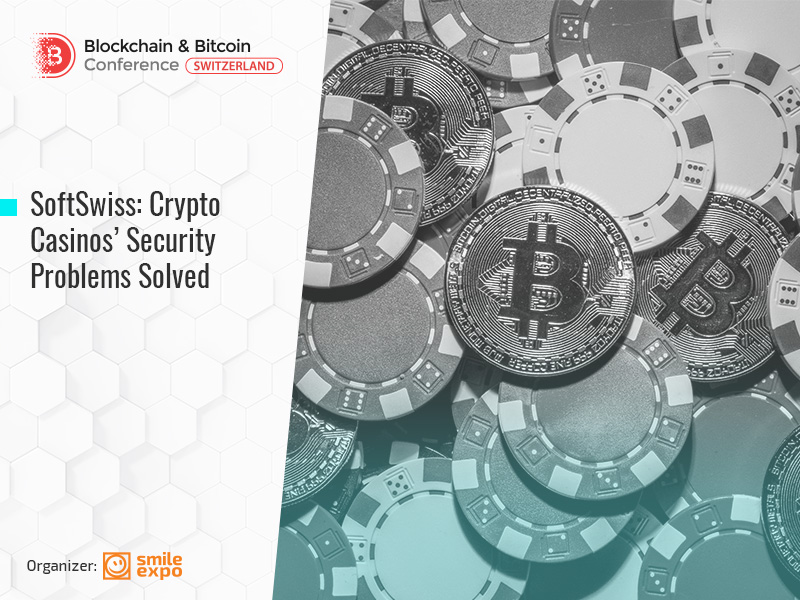 As traditional centralized online casinos are not always secure, leaders in gaming sphere find new solutions. One of them – casinos on blockchain. They can be developed using special software, and the company SoftSwiss provides this opportunity. Let's discover how the platform solves the security problem of gambling industry and how to create your own DLT-based casino.
What is SoftSwiss?
SoftSwiss is the company offering software for developing online casinos. The aim of the corporation – to provide a space for new projects where they can create gaming platforms with the high level of flexibility, transparency and security.
The company offers several solutions to choose from but the leading one is the Bitcoin gaming software, which has become very popular among the platform's clients.
Bitcoin casino solution
Crypto casino solution from the company allows to establish a gaming platform with high security, fast deposits making and easy exchange of crypto to any currency.
The new BTC payment system ensures the maximum safety of transactions and funds protection. Moreover, BTC is not the only crypto coin which can be used – there is a possibility to add ETH, LTC, BCH, Dogecoin and more.
The gaming platform created with SoftSwiss can offer over 800 games from more than 10 providers. The advantages come to both sides – players can be sure in high anonymity, while operators can administer payments easily.
SoftSwiss solves casinos' problems and meets their needs
The platform's solutions with high-quality features are attractive to a lot of online crypto casinos. For instance, in March 2016, mBit Casino has shifted from CoinGaming.io software to SoftSwiss' platform to enlarge its services, introduce more games and obtain greater security.
Among the clients of SoftSwiss there are also such gaming platforms as BitStarz, BetChain and Bitcoin Penguin.
In 2017, SoftSwiss has launched an innovative solution for difficulties with casinos' security. One of the main problems of many casinos is that players may make the bet higher than allowed, regarding their balance bonuses.
The rule is noted in bonus conditions, however, it is usually skipped by the players and they breach the bonus term without willing to do so. The result is the confiscation of both bonus and winnings by the casino.
To solve the problem, SoftSwiss has introduced the "Max Bet Bonus Protection" – the feature which brings benefits for players. With this, when a player goes over the maximum bet amount, he gets notified by an error message, therefore, he is protected from making mistakes and losing money.
The benefits come to operators as well – feature helps to identify whether the player breached the term unintentionally or willing to make a fraud attempt.
How to create your own casino with SoftSwiss?
Setting up a casino with the platform is not complicated. First, SoftSwiss provides a base of information to get familiarized with the technology and the whole industry in general. Then, after contacting the platform's managers, customer gets a proposal – the detailed outline of the structure and launching cost of a gaming website.
Finally, SoftSwiss develops a platform implementing its software and helps with marketing and advertising.
Creating a casino and entering gambling business may be challenging, however, SoftSwiss' innovative crypto solutions and offers ensure great security and transparency for gaming platforms.
Subscribe and receive full program of the conference