Smart contract time: main opportunities and risks from Malcolm Wilkinson, Healthureum CTO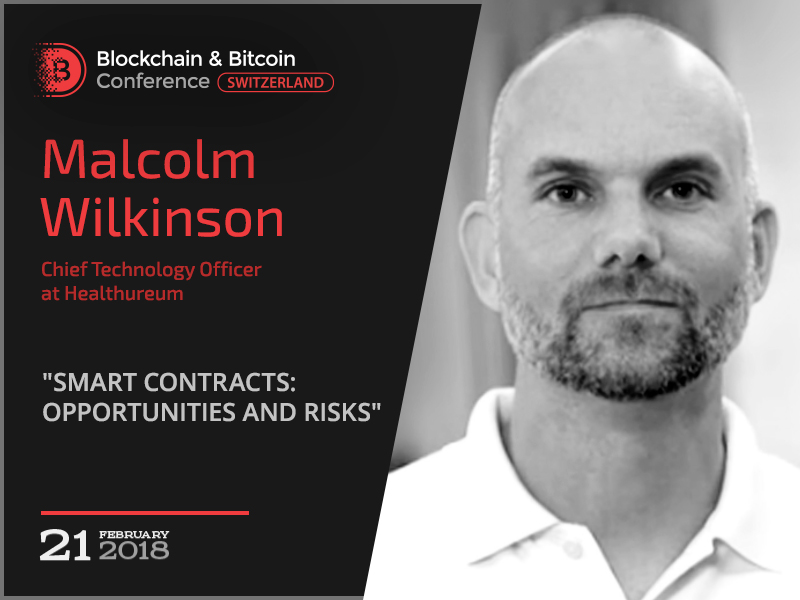 Smart contracts allow two people to enter into an agreement and to witness it independently, avoiding notaries, authorities, and other types of red tape.
What are the other advantages of smart contracts, and are there any pitfalls of using them? These issues will be revealed by Malcolm Wilkinson, Chief Technology Officer at Healthureum – Diamond Sponsor of Blockchain & Bitcoin Conference Switzerland.
Besides, Malcolm will be a moderator of a panel discussion dedicated to blockchain and ICO regulation in Switzerland and the European Union.
Malcolm Wilkins is a data specialist and CTO at Healthureum. He has a vast experience in big data operations. Recently, he has been focusing on data science and python projects.
Healthureum is going to classify the healthcare system and unite patients, doctors, medical database, donation, and other services on a single platform. The platform is based on blockchain technology and smart contracts for increasing efficiency and functional compatibility of healthcare services.
Register to Blockchain & Bitcoin Conference Switzerland.
Subscribe and receive full program of the conference