SIX Digital Exchange: What Is It and How Can It Influence Swiss Fintech Industry?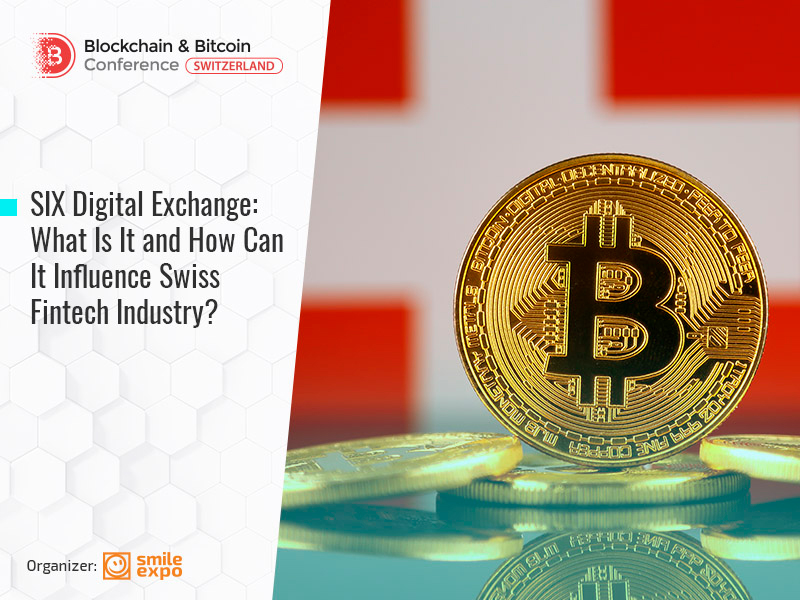 On July 6, 2018, SIX – the owner and manager of Switzerland's stock exchange – has stated that it will introduce the SIX Digital Exchange. The new platform will start working in the middle of 2019 and will serve as the first in the world fully-integrated regulated platform for exchanging digital assets.
What is SIX Digital Exchange?
First, SIX is the Zurich-based organization which belongs to the association of banks – users of its financial services. Now, it is planning to introduce SIX Digital Exchange (SDX) – the pioneer market exchange which will provide full end-to-end exchanging for digital assets.
Mostly, SDX will be based on DLT. This way, the exchange plans to create the path between the traditional world and the new digital one.
As SIX falls under regulations of Swiss Financial Market Supervisory Authority (FINMA) and the Swiss National Bank as the operator of Financial Market Infrastructure (FMI), it expects its digital exchange to fall under the same rules.
What services will it offer?
Mainly, SDX will provide clients with opportunity to tokenize the securities which already exist. Tokenizing the assets not acceptable by banks will be the option as well, therefore, it will be possible to trade assets which could not be traded before. The platform plans to be the place for secure and transparent transactions.
The full list of products and services of SDX is not completed yet.
How will SDX launch influence crypto industry?
"This is the beginning of a new era for capital markets infrastructures," believes Jos Dijsselhof, CEO SIX. According to him, the changes that are taking place in digital space will be a base for the industry's future.
By establishing clear regulations and providing a safe place for digital assets exchanging, Switzerland will only drive its reputation further and prove its credibility in questions regarding blockchain.
Approaching the situation with regard of broader changes, such positive dynamics in engaging with the technology may benefit the global DLT ecosystem and inspire other countries to take similar actions.
By offering the safe and secure space for creating and exchanging digital assets, SDX may become the main driver of the Swiss financial centre and the guide to the country's future fintech development.
Switzerland's fintech sphere and blockchain will be discussed at the Blockchain & Bitcoin Conference Switzerland.
Subscribe and receive full program of the conference