Gold mine: best cryptocurrency wallets in 2018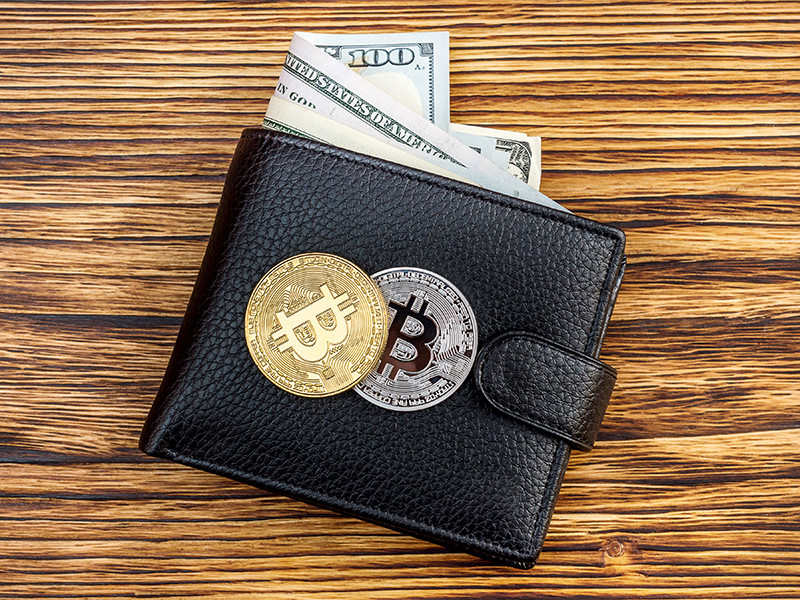 With the advent of cryptocurrency, a logical question arose — which digital wallet to choose for storing different digital assets? The service has to be reliable, secure, have numerous functions and at the same time be as easy to use as possible.
Cryptocurrency wallets special features
There are several types of digital wallets depending on their features: desktop wallets, online wallets, hardware and paper wallets and cryptocurrency wallets in the form of browser extensions.
Giving preference to any cryptocurrency wallet is not easy, because you have to take into account a number of factors:
wallet security and reliability level;
wallet functionality and capabilities;
operating systems support;
technical features;
interface and ease of use.
The best bitcoin wallets of 2018
Since digital wallets are very popular among online users, we offer you a list of 5 best cryptocurrency wallets.
Ledger Nano S
The most popular USB bitcoin wallet, which is equipped with a display and control buttons. Transactions can only be made when the device is connected to a PC. The main advantage is security. The secret key is never downloaded to the PC, so that scammers will not be able to access the wallet. To date, it has not been hacked.
It supports 22 cryptocurrencies, among which are Bitcoin, Ethereum, Litecoin, Dash. The cost of Ledger Nano S is about $80.
Bitcoin Core
The official Bitcoin wallet. It was developed by Bitcoin Foundation, a nonprofit organization whose main tasks include uniting core committers and controlling team cooperation with governments and companies.
It's adapted for Linux, Mac and Windows. One of the drawbacks — takes up a lot of space on the hard drive, you need about 92 gigabytes of memory. Nevertheless, the wallet is stable, has a high level of security and confidentiality, which allows it to enter the TOP 5 best cryptocurrency wallets.
Electrum
A free bitcoin wallet, which appeared in 2011. Supports versions for PC, mobile platforms, and also command line interface (CLI) operation. Its main advantage is operation speed. Electrum has a two-level authentication system. You can save the private key offline. The wallet does not need powerful hardware and can be synchronized with various virtual tunnels, including VPN and Tor.
The downside is the need for a third party for creating and operating it. In addition, the wallet is not recommended for beginners.
Coinbase
The TOP 5 cryptocurrency wallets also includes Coinbase, which belongs to one of the largest cryptocurrency exchanges. It is registered on the official exchange website. Its main advantage is that all transactions can be performed inside the wallet in just seconds. It's convenient and easy to use.
Nevertheless, the money stored in the wallet is controlled by the Coinbase exchange, which is a risk.
HolyTransaction
Easy to use and reliable wallet for beginners. It works with 13 cryptocurrencies, including Bitcoin, Litecoin, Blackcoin, Mastercoin. Has a two-phase authentication system. The wallet has low transaction commissions, while providing instant funds transfer.
The drawbacks are the need for identification and the absence of a multisignature. In addition, the keys are stored on a third party resource, which does not guarantee protection from hackers.
Conclusion
In order to not become a victim of scammers and not encounter such problem as system deactivation, experts recommend choosing the most popular and reliable cryptocurrency wallets. The optimal option for storing a large amount of virtual currency will be hardware bitcoin USB wallets. For beginners in the world of cryptocurrency entrepreneurship, mobile and online wallets will be more suitable.
Learn more at Blockchain & Bitcoin Conference Switzerland!
Subscribe and receive full program of the conference