ASUS develops motherboard with 19 video card slots for mining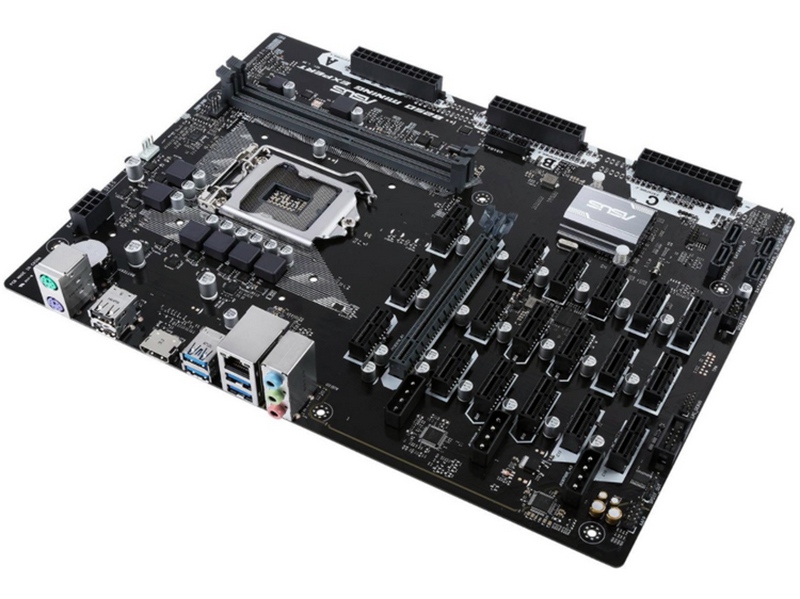 New market demands lead to new offers from computer hardware manufacturers. Early in June, a special offer for miners has entered the market: a motherboard made by SUPoX (China), allowing to connect 12 video cards. And a bit later, its competitor – ASUS – has offered a more technological device: the motherboard with 19 slots.
The new board called ASUS B250 Mining Expert is designed for cryptocurrency mining, which is considered in its construction and BIOS. Technologically, it is quite a common ASUS solution based on the B250 chipset with 32 GB RW memory and support of two processor types. But the developers have equipped it with a range of solutions that none of previous models have.
Design features of ASUS B250 Mining Expert:
19 PCIe slots (18 of them feature Х1 slots);
slots are placed as a square (3×3);
each of slots has a condenser;
the board includes three 24-pin ATX plugs.
B250 Mining Expert has a port map option and shows a condition of every connected video card when a computer is activated. The board construction is designed for uninterrupted operation during a long period.
Subscribe and receive full program of the conference