What's new in Swiss crypto space? Digest of fresh news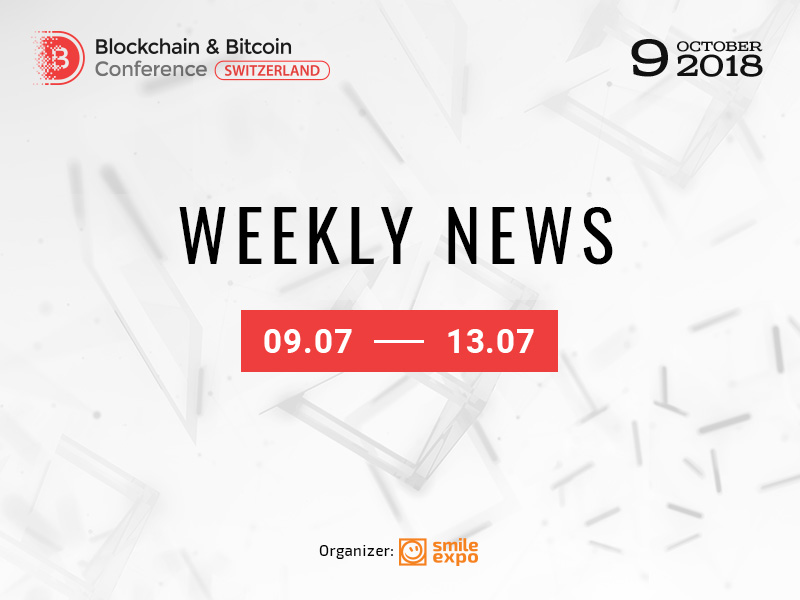 Any changes in the crypto universe – be it the company's moving to a new office or investing Ponzi schemes – nothing remains unnoticed. Read our digest about the most hotly discussed events that recently have taken place in Switzerland.
Swiss laboratory Sirin to release a blockchain-driven smartphone
November 2018, the Swiss manufacturer of smartphones Sirin Labs will release a blockchain-fueled mobile phone. As the developers report, such a gadget would help users ensure maximum protection of their personal data.
As far back as 2016, Sirin Labs presented a smartphone defending its owner's data at the then-price of $16 thousand. Finney is expected to cost 16 times cheaper, as much as $1 thousand.
Sirin Labs' ambition is to establish a global store chain, particularly in Japan, the U. S., and the UK. The company representatives also singled out that in the nearest future, Sirin Labs intends to launch a blockchain-fueled computer, even cheaper than Finney.
YouTube appears in BitConnect lawsuit
BitConnect, a cryptocurrency exchange accused of Ponzi scheme creation, entangled a video hosting service YouTube in a scandal. Thus, due to its negligence when posting content, the portal was summoned to the court.
David Silver, Founder at the Silver Miller law firm, filed a suit against the popular media platform and urged YouTube to partly take responsibility for the dissemination of harmful content.
As CoinDesk reports, the top 10 most popular affiliates of the fraudulent exchange BitConnect published on YouTube over 70 thousands of hours of unedited content, generating 58 m views and luring hundreds if not thousands of people.
By the way, BitConnect platform went defunct in January 2018 due to the charges with fraud imposed by Texas and North Carolina.
Bitcoin Suisse moves to a new office in Zug
Bitcoin Suisse, a leading provider of financial services that focuses on cryptocurrency assets, announced the establishment of a new office in Zug, Switzerland.
The location offers 77 work places on 800 m², thus providing more room for new employees and opportunities.
Korean political parties to propose new crypto laws
According to The Korea Times, members of many Korean political parties have to present rules on cryptocurrency market, ICO, and blockchain from July 13 to 26.
While a flurry of activity on the Korean cryptocurrency market is anticipated, it's not entirely clear how the process will play out. According to Times, members of the Assembly still remain divided on the issue of cryptocurrency legalization.
These changes come in the wake of a range of hacker attacks targeting Coinrail and Bithumb in June 2018. The hacks have caused a loss of at about $70 m and sparked a hot debate among the country's crypto community.
Swiss stock exchange runs a cryptocurrency trading service
The Swiss stock exchange SIX announced the launch of a managed platform for cryptocurrency trading.
According to the company's press release, a new exchange will provide the world's first managed infrastructure for cryptocurrency trading and storage.
The platform will also allow to launch digital assets, tokenize existing securities and non-bankable assets.
The service is to be launched in mid-2019.
Useful information is never too much. Join us at Blockchain & Bitcoin Conference Switzerland to find out more.
Subscribe and receive full program of the conference