Top 5 cryptocurrencies to invest in 2018 – a review of the most promising coins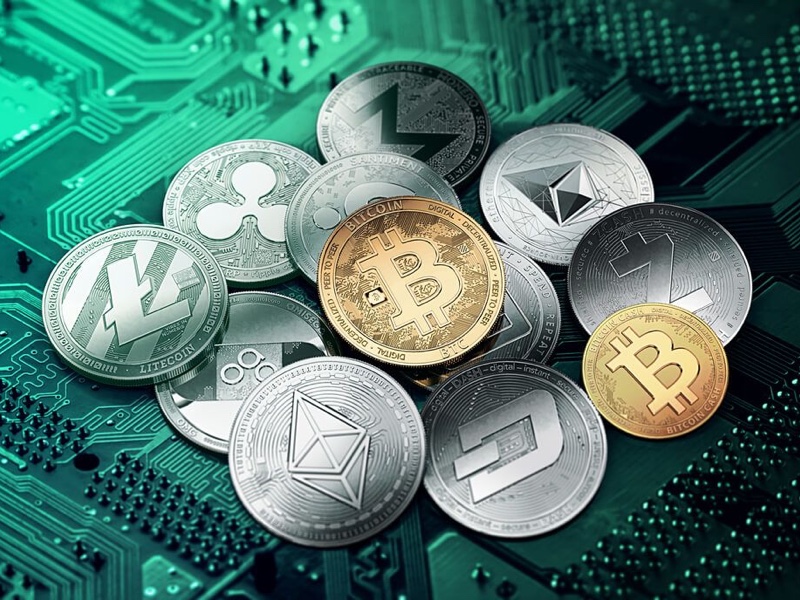 For the majority of people investments in precious metals, securities, bank deposits is becoming a thing of the past. In the era of digital economy and crypto technologies, almost no one gets interested in 5-15% of revenue. Best cryptocurrency to invest in 2018 is what really worries the community nowadays. A steady increase of rates boosts the interest despite many experts think it's impossible to continue growing and all the cryptocurrency market is just a bubble to burst out soon.
Although there are a lot of disputes between skeptics and enthusiasts, more and more people are investing in cryptocurrencies. You join the ranks of those keen on the topic? Let's look through the list of top 5 cryptocurrencies to invest in 2018.
Ethereum
Ethereum a second-popular cryptocurrency all over the globe after bitcoin. It took Ethereum two years or so in order to rise by 40 times. This fact explains why this cryptocurrency is listed as one of the most promising cryptocurrencies 2018.
Ether is undoubtedly promising, it has the effective functionality with a wide range of features. Services of currency exchange and crowdfunding, bookmaker and notary offices, casino as well as game projects already work on an Ethereum blockchain. All of them are based on smart contracts, which excludes any intermediaries and fraudsters.
Currently, Ethereum is much cheaper than bitcoin. Its cost is expected to shoot up about tenfold, which is not record-breaking though Ether investments would be reliable and stable.
Monero
To some extent, Monero is one-of-the-kind. Primarily, cryptocurrencies were meant not only for decentralization but also for the privacy of their owners. This feature remains one of bitcoin advantages. In fact, it's not correct to claim this cryptocurrency completely anonymous: all your transactions including the very first one can be tracked the moment you connect the address with a particular person.
Monero is a solution to the problem. It makes a user address completely anonymous. Monero was about to become a gold standard among fans of e-money. Indeed, the cryptocurrency is popular namely due to this feature.
Today, $1000 equals to 24 Moneros. However, the demand for this anonymous payment means is increasing. So, the rate is likely to soar soon.
Ripple
This is a third-popular cryptocurrency in the list of top cryptocurrencies to invest in 2018 due to its cap. Besides, Ripple is credited as the most bank-like cryptocurrency among all existing ones.
To some extent, Ripple is a cryptocurrency variant of SWIFT. It integrates the blockchain technology into the conventional banking system as well as provides cheap, reliable, and fast bank transactions. Unlike usual transactions that take several days and require a commission, Ripple conducts an international transaction within 4 seconds with a little commission.
Even now, more than 100 banks across the globe including UniCredit, Santander, and Al Rajhi Bank are testing Ripple. This technology is on its way to become a new financial standard. That is why it is so appreciated by investors.
Litecoin
One of the oldest cryptocurrencies Litecoin followed the appearance of bitcoin. It has several obvious advantages. From a technical aspect, this cryptocurrency ensures fast transactions and network reliability, in terms of reputation, its founder Charlie Lee is well-known and open to public. In case of problems with bitcoin, many users are likely to choose Litecoin.
What is more, Litecoin is characterized as an extremely stable cryptocurrency with no sharp drops in cost. That is why many investors consider it to be a fundraising means.
NEM
Being a relatively young cryptocurrency established in 2015, NEM has a feature that singles it out of all the altcoins. The fifth-popular cryptocurrency has its unique code with new functions and techniques that other blockchains lack. For example, the Proof of Importance algorithm recognizes a user to detect the next block in a fair way. The algorithm counts coins in an e-wallet and the quantity of transactions. The most active user is awarded.
NEM enables fast and cost-effective international transactions. Its wallet is highly reliable and protected from unauthorized entries, which is also attractive to investors. As a prospective cryptocurrency to invest, NEM would become one of the most promising in the forthcoming year. Just wait until it thrives.
Of course, the list is far not finished. There is no shortage of other interesting and prospective cryptocurrencies to invest in – Dash, Waves, Stratis, Decred, Zcoin, Augur, etc. Besides, new cryptocurrencies are emerging year after year. For sure, 2018 holds a range of projects to attract attention and funds of investors.
Subscribe to the news of Blockchain & Bitcoin Conference Switzerland on Facebook and Twitter!
Subscribe and receive full program of the conference