TaaS Capital Fund is a New Partner of Blockchain & Bitcoin Conference Switzerland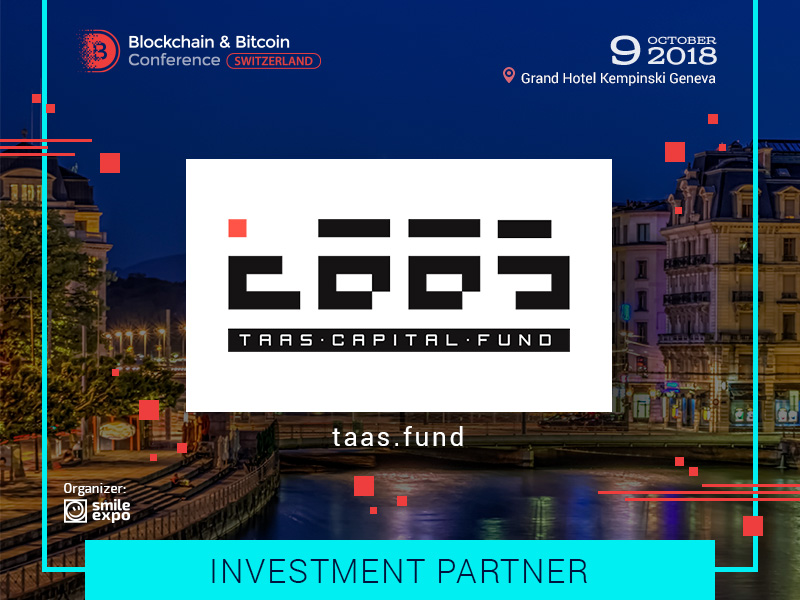 Fraud, lack of managing skills, market uncertainty and closed access are among the main difficulties existing within the crypto assets market.
Tokenized fund – TaaS Capital Fund – suggests the ways of solving these problems and helps investors with their crypto assets' management. TCF has become a partner of Blockchain & Bitcoin Conference Switzerland.
What is TaaS Capital Fund?
TaaS Capital Fund is an investment fund created by the hedge fund management platform TaaS. The new TCF makes the crypto assets management easier – experienced investors assist with reducing exposure to risks and help with algorithmic trading.
TCF provides services in both fiat money and crypto coins. The main aim of the platform is to increase the transparency of the wealth management and turn the crypto market into the less risky place.
The Experience of TaaS Capital Fund
TCF has already taken part in 35 token sales chosen from over 1000 different projects. The platform has a success rate of 780% within a year, with $16 million of profit returned to token holders.
The strategies created by the fund allow observing the market dynamics and optimizing risks. Apart from that, the team of developers at Kepler Finance – TaaS group's platform that covers all aspects of DLT markets operation – provides access to the new portfolio manager Lukrum.
Participate in productive networking, raise your brand's popularity and expand business contacts at the conference!
Subscribe and receive full program of the conference