Switzerland's Innovative Solutions with Blockchain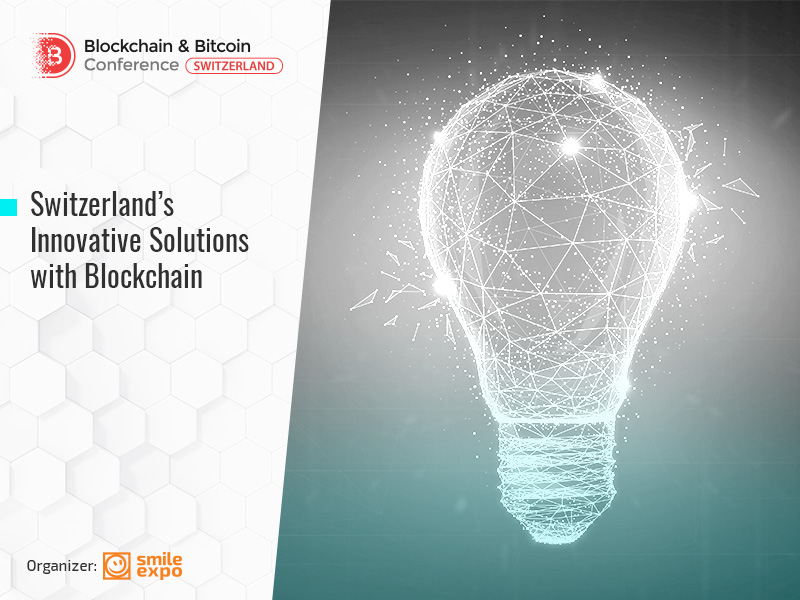 Switzerland is already considered one of the most welcoming countries for DLT and cryptocurrencies. More than that, it keeps surprising everyone with the new DLT practices and innovative ideas. Let's discover what know-how the country has prepared for crypto enthusiasts.
The first municipality to accept tax payments in BTC
In 2017, it was announced that the municipality of Chiasso would take tax payments in BTC. The maximum that can be reached for now is 250 Swiss francs (around $265).
It is known that Chiasso is aiming to become the country's crypto centre instead of Zug. Let us remind you that Zug only allowed its citizens to pay with BTC for municipality services – not taxes. Moreover, the maximum amount that could be paid was 200 Swiss francs.
Identification via crypto-address system
The City of Zug, however, keeps developing as well, and the ETH-based identity service startup was launched in the city.
The system works in a way that the special app connects person's ID with a specific crypto-address. It will allow citizens to register and get verification of their identity by the officials.
The advantage of the system is that it is decentralized, therefore, all the personal information is secured.
The main aim is to provide an option of having a digital passport – a single electronic identity which can be used for all applications.
Buying BTC through train ticket kiosks
In November 2016, around 1000 places across the country have started selling BTCs through train ticket machines. To get coins, people just need to have their Switzerland phone number and a QR wallet.
This way, it is possible to buy BTCs for CHF 500 maximum, while the minimum amount necessary to spend is CHF 20. The fee charged is 6%. However, buying the tickets with BTCs in these kiosks is still impossible.
First advisory firm accepting BTC
Ernst & Young is an accounting advisory firm which has become the first one accepting BTCs in 2017.
Clients have an ability to pay invoices in BTC as all employees have digital wallets. Also, the main office has a crypto ATM installed as well.
Big fintech market players
These recent innovative practices are not the only DLT developments taking place in Switzerland. Swiss blockchain ecosystem is large and includes a number of huge companies working in various spheres and fields.
Payments and investments
For instance, in Switzerland, there are platforms providing trading, payments and asset management services. Financial Investment Banking Platform Blockhaus, or iOS crypto wallet for trading coins Lykke are the most well-known examples.
Data and supply chains
Swiss platforms provide new solutions with DLT for managing data as well. For example, the platform IBT helps companies to get rid of paperwork and register all the contracts online, while Gatechain offers electronic trade documents and automated export financing.
Insurance and right protection
Switzerland has the DLT-based companies helping people with insurance as well. Etherisk is aimed at increasing transparency and accessibility of insurance, making it decentralised and secured. SingularDTV, for instance, is an entertainment platform. However, it works not only with project funding and product distribution, but it also deals with the rights management and protection.
Transportation
Transportation is another well-developed sphere in Switzerland. One of the popular DLT-based platforms working in it is DAV. Its team is building the decentralised infrastructure with the aim to revolutionise the logistics industry.
The country provides brand new DLT-based ideas and solutions for all various spheres within the fintech industry. All the recent developments and improvements show that Switzerland knows how to become the world crypto leader and keep that position for a long time.
Subscribe and receive full program of the conference