Smart contracts – essential blockchain algorithm: operation concept and application area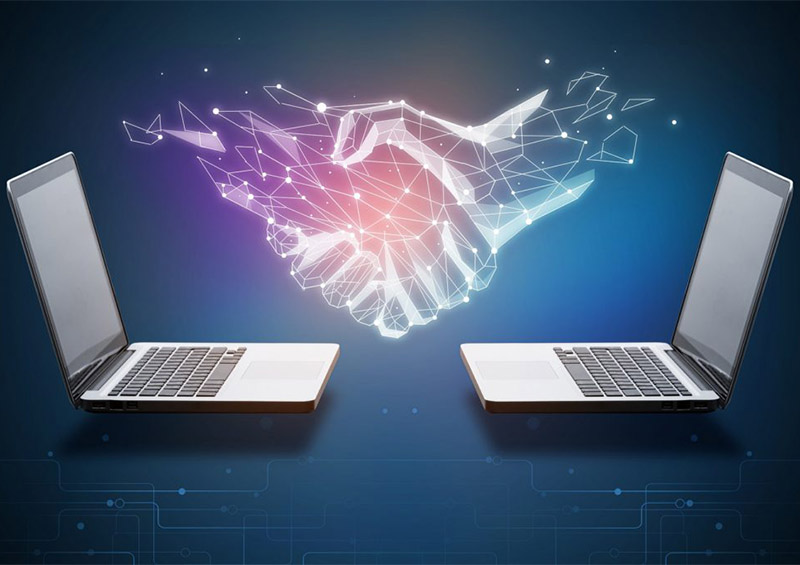 Smart contracts are considered to be one of the most important and promising solutions in the blockchain and cryptocurrency sector. Technically, it is one of the blockchain algorithms, featuring conditions encoded on one of the blocks. When the given condition is activated, the contract is performed.
In particular, smart contract options and user-friendly tools are provided on the Ethereum platform. Its popularity allowed to significantly improve the development and implementation of smart contracts.
From hand to hand
Talking about what is a smart contract, one should remember that they are able to exist and function only within the blockchain environment. They can be conducted regarding goods and services available for their blockchain. Smart contracts allow to perform the following operations:
transferring funds;
transferring documents and stocks;
holding auctions;
controlling work performance and receiving of payment.
Smart contracts are frequently compared with vending machines based on their own algorithms. Once a user puts a coin into this machine and enters a certain code, a chosen product falls in a specialcompartment. Smart contracts have the same concept: once buyers transfer a necessary cryptocurrency sum, securities come at their address.
For instance, if one shifts traffic penalties into smart contracts, the record of a violation will be edited as soon as a user pays a penalty. Blockchain auctions follow the same approach: once the trading time is over, a person making the latest bid automatically receives the lot.
Smart contracts allow to avoid intermediaries and significantly save on fees for their services. With all the processes being performed by a machine, you don't need third parties. For example, you don't have to involve a notary officer to conclude property purchase and sale deals: one of the parties will receive documents on the new property as soon as the other party completes payment and money hits the account.
Pipe dream
Besides, smart contracts also have disadvantages that should be taken into account if you are going to integrate them or to work with them as a user:
Nothing can be changed. If any part of the contract includes a mistake, it is impossible to correct the record in the block.
Low speed. Currently existing technologies allow to perform only 3-5 transactions per second using smart contracts.
Far too much transparency. Information will be available for all the blockchain participants, even if it refers to such confidential data as the amount of bid or the full name.
Sudden result. Smart contracts can fail to provide the expected outcome because of code errors.
Nevertheless, technologies are advancing, and these algorithms are becoming more and more improved and convenient. A lot of things have changed since Satoshi Nakamoto has developed first smart contracts bitcoin. Nowadays, they are applied on various platforms and some sectors predict a great future for them.
Application areas
It is suggested that smart contracts will be widely applied in management, logistics, real property, lending and accounting.
Today, they are used in banking business (for instance, Barclays Corporate Bank will engage them to register passing of property), eSports (providing tournament winners with prizes) and gambling (bets and winning distribution).
Learn more at Blockchain & Bitcoin Conference Switzerland!
Subscribe and receive full program of the conference