Self-regulated ICO: a way to secure contributions. Co-founder at Debitum Network to deliver a speech at Blockchain & Bitcoin Conference Switzerland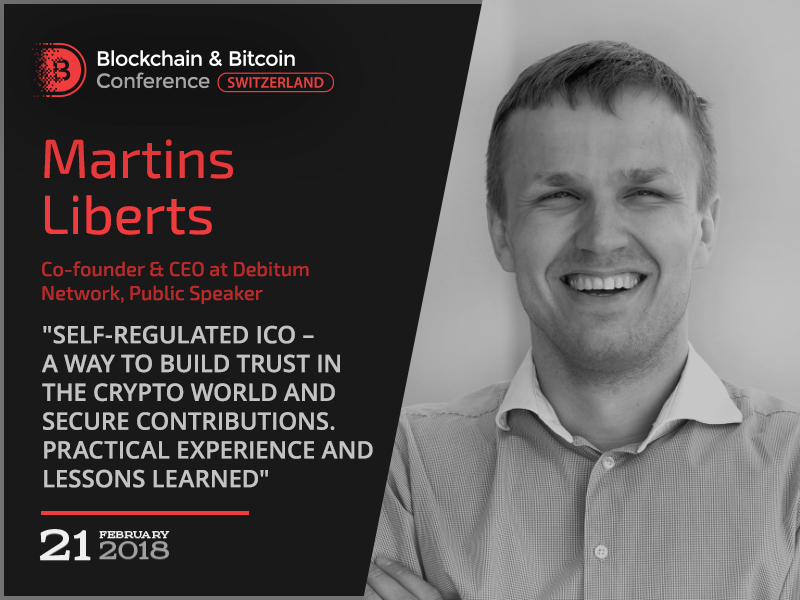 There are a large number of ICO projects going on. How to make sure that the project is trustworthy? It is an important question both for investors not to lose funds as well as ICO founders to build trust and receive support.
Do we need a formal regulation for it? Do we have enough knowledge about crypto, blockchain, and ICOs to truly trust them?
As a solution to this issue, Martins Liberts, Co-founder & CEO at Debitum Network, presents a concept of self-regulated ICO by sharing his personal experience, practical examples and lessons learned.
Find out all the insights related to building trust in the crypto world and secure contributions. Prepare your questions to Martins Liberts and register to Blockchain & Bitcoin Conference!
Martins Liberts is a public speaker and a participant of the discussion titled "How should Europe react to the new boom in cryptocurrency?" held on December 7, 2017, in the European parliament in Brussels.
Besides, Martins took part in the discussion dedicated to Implementing Blockchain into Governmental actions with representatives from Bitfury Group and Nordic Blockchain Association.
Subscribe and receive full program of the conference