Rechtsanwälte Lennert Partners – the Bronze Sponsor of the Blockchain & Bitcoin Conference Switzerland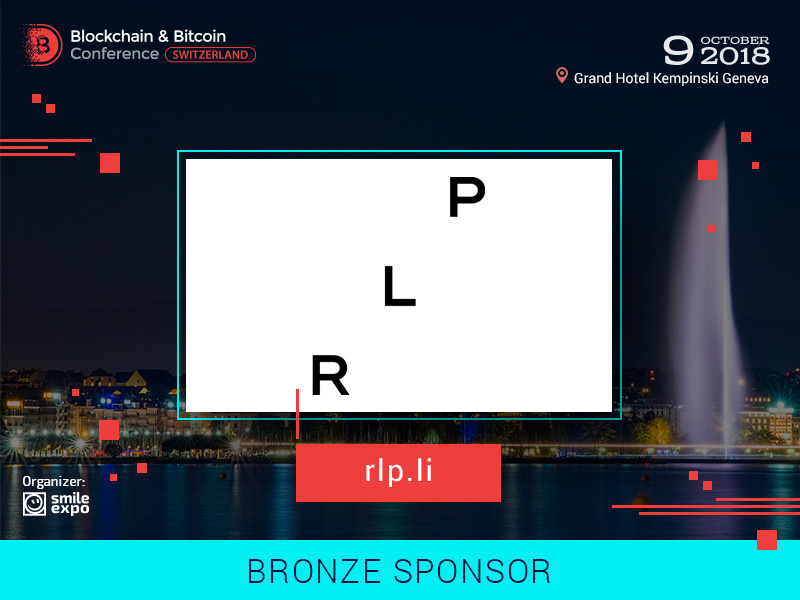 Fintech sphere is actively developing in many countries, therefore, companies and individuals need legal advice to deal with issues of national and international taxation and compliance.
Legal firm Rechtsanwälte Lennert Partners (RLP) offers various services to clients in several countries and provides advice for private clients and on corporate and financial market law. RLP has become the bronze sponsor of the Blockchain & Bitcoin Conference Switzerland.
Rechtsanwälte Lennert Partners consults international entrepreneurs, private individuals and businesses in Germany, Liechtenstein, the USA, Russia, and the CIS. RLS' team of experts deals with cross-border matters and offers high-level legal advice.
Among the services of RLP there is asset planning, international estate processing, as well as help with companies' foundation, purchase and sale. Specialists from the firm also assist with compliance for financial sector and currency laws.
More than that, RLP works on blockchain projects in Liechtenstein and provides all the necessary help with the legal package for such initiatives. DLT-based startups can get advice on tax structuring, whitepaper creation, terms & conditions development and KYC & AML policies.
Also, the Head of Legal & Compliance in RLP – Yanina Petrovskaya – will become a speaker at the conference and will look at Liechtenstein as an excellent base for blockchain projects.
There is only a limited number of tickets to the conference left. However, if you hurry up, you can get them for the nice price!
Meet the expert from RLP at the conference and learn more about the legal side of fintech!
Subscribe and receive full program of the conference