Platinum Sponsor of Blockchain & Bitcoin Conference Switzerland: ThinkCoin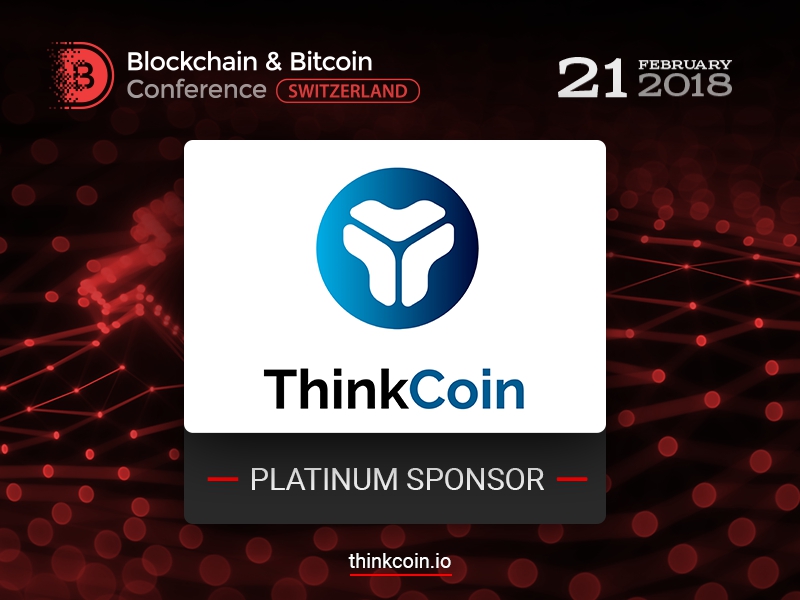 Sponsor of Blockchain & Bitcoin Conference Switzerland will be ThinkCoin, a currency of TradeConnect decentralized platform for trading all types of assets.
The company aims to make the asset market more transparent, enhance the transaction speed, and develop more advanced technologies and tools.
According to the project owners, TradeConnect will allow to invest in any financial assets worldwide (stocks, bonds, Forex, cryptocurrency etc.).
TradeConnect is a decentralized service based on blockchain, thus it will have a range of advantages:
transactions are conducted in several seconds;
deals are concluded directly without third parties;
one can buy assets anywhere in the world;
simple and safe asset trading using platform's tokens.
A new cryptocurrency, ThinkCoin, has been developed specially for TradeConnect. The project is a subsidiary of ThinkMarkets, a successful player of the financial service market. Such a fact provides the company with valuable experience in operating within this market and potential customer base of dozens of thousands of clients.
ThinkCoin ICO will be launched soon. If you are interested in campaign and project details, attend TradeConnect's and ThinkCoin's stand in the exhibition area of Blockchain & Bitcoin Conference Switzerland!
Subscribe and receive full program of the conference