Mobilum, a blockchain platform for video games industry, will be a Silver Sponsor of Blockchain & Bitcoin Conference Switzerland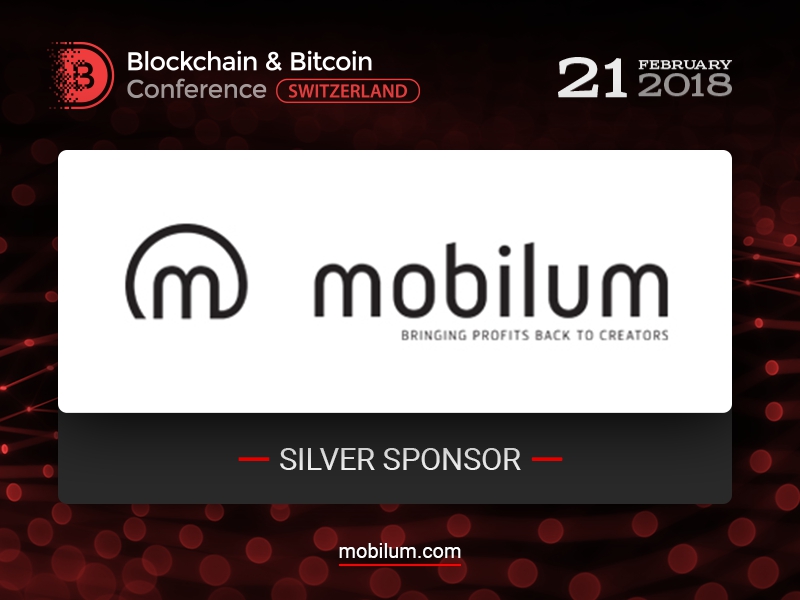 Mobilum is a Silver Sponsor of the conference, a blockchain platform, and a specialized cryptocurrency for the global gaming industry.
Developers plan to create a resource, the work with which will be understandable even for people not good at blockchain, intended to promote and develop the video games and mobile app industries. Mobilum will offer a wallet and a cryptocurrency to remunerate users and pay for the website services. The project envisages quick conversion of the cryptocurrency in fiat money for cards of any payment system: Visa, MasterCard, etc.
Authors of the project say their main mission is to allow creators from the gaming industry to monetize products efficiently. Each of them will be able to use Mobilum's smart contracts to sell their developments to interested parties. Moreover, the platform will allow participants to collaborate in order to solve problems and create joint projects.
The company has announced that a pre-ICO will start soon, followed by the token sale. The team aims to raise $3-$18 million for further development and marketing, as well as support of indie developers of video games.
Look for the booth of Mobilum in the exhibition area of Blockchain & Bitcoin Conference Switzerland to learn more about the project and the upcoming ICO!
Subscribe and receive full program of the conference