Miracle Tele Will Become an Exhibitor at the Blockchain & Bitcoin Conference Switzerland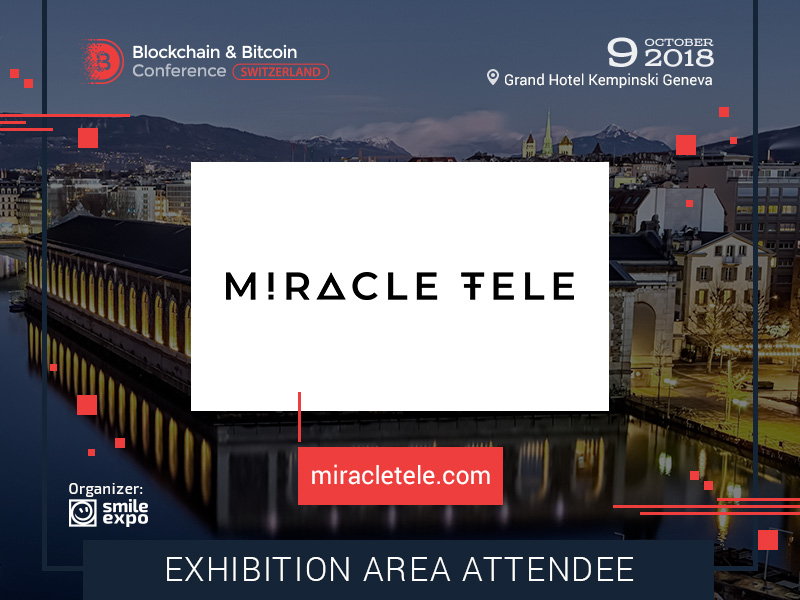 Blockchain is actively entering the telecom industry. The technology helps to improve existing operations and call services as well as provides new ways of convenient mobile communication.
The first DLT-powered mobile operator in the world – Miracle Tele – has already launched a publicly available telecom system. The company will exhibit its solutions and participate in the pitch-session at the Blockchain & Bitcoin Conference Switzerland on October 9.
Miracle Tele is a mobile virtual network operator (MVNO). With the help of the company, clients are able to make international calls and use browsing services just with all-in-one SIM card in over 160 countries.
The aim of the company is to be in step with changing demands of telecom customers and offer improved services for their convenience. For instance, Miracle Tele ensures improved privacy, absence of bureaucracy, reduced rates, and value-added services.
The platform has its own ERC20 utility token – TELE. Token holders receive 40% of the net profit of the company every two weeks.
So far, Miracle Tele has already reached 8000 active telco users and released its own app for iOS. The future plans include the development of proprietary wallet, release of prepaid debit cards that support crypto, and appearance of TELE on the exchange platforms.
Roberto Machín, COO at the company, will deliver a short presentation at the pitch-session, where he will share unique ideas and novelties from the company.
Discover a new way of communication with blockchain at the conference!
Subscribe and receive full program of the conference