Mark Mobius: trust in digital currencies is ready to stagger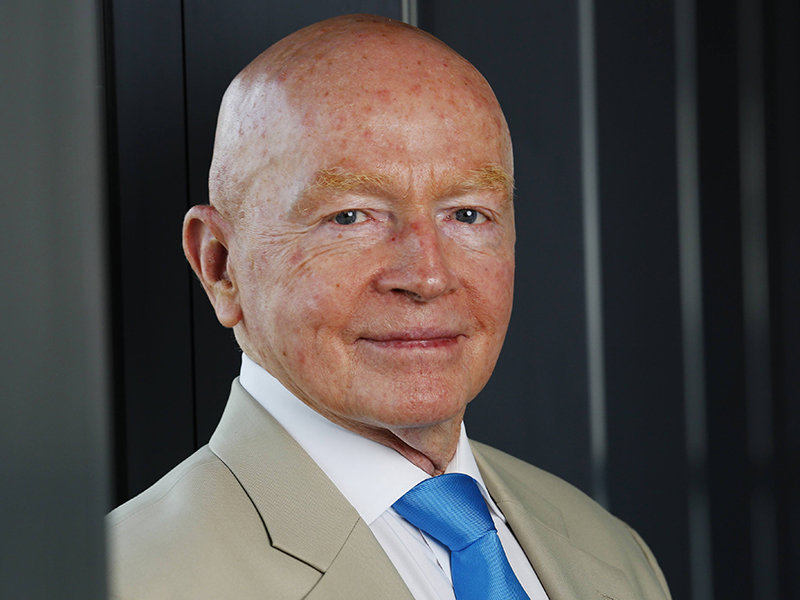 Well-known investor Mark Mobius, executive chairman at Templeton Emerging Markets Group, has commented on the current state of cryptocurrencies and their prospects. The reason for making commentaries was the ban of ICOs in China, widely discussed in mass media.
Templeton Emerging Markets is a British fund for emerging markets, which assets are estimated at £1.6 billion in 26 years. For over a quarter of a century the fund has been looking for undervalued markets in developing countries and invested in them. Mobius has been in charge of the fund's investments for many years and gained a reputation as a prominent financial analyst.
Today, the expert believes that the cryptocurrency market is going out of control and it bothers the governments.
"When governments take drastic measures, cryptocurrencies will start to come down," he said.
According to the investor, a currency without legally defined status cannot be a reliable payment medium. Therefore, investors will gradually return to more stable and habitual assets, for example, gold.
Now Bitcoin, the world's main cryptocurrency, costs several times more than an ounce of gold: whereas BTC costed around $4200 on September 5, gold was traded at the price of $1332.
In March of 2017, Bitcoin price outreached precious metals for the first time ever and many financial analysts marked that as an important milestone in the history of cryptocurrencies.
Subscribe and receive full program of the conference