Improving Health Industry with Tokenization – Is It Possible? Answer from Co-Founder & Chief Data Officer at HIT Foundation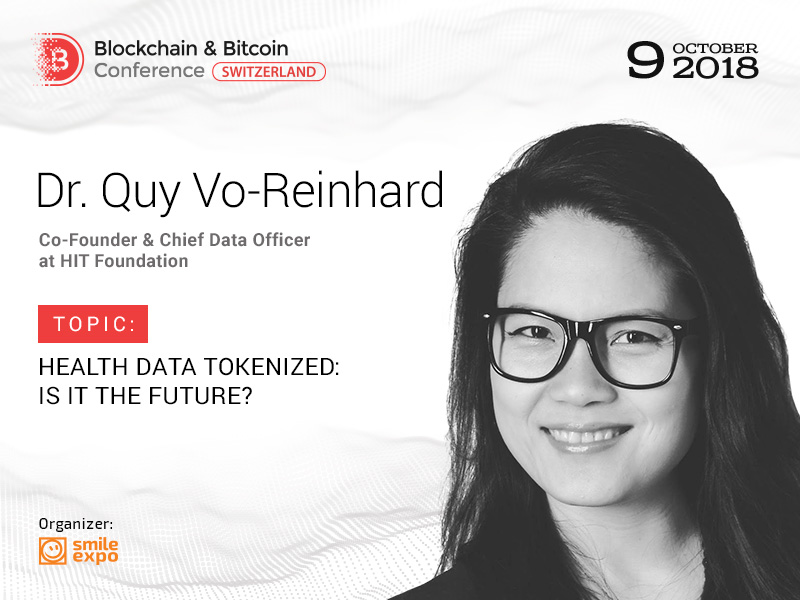 Keeping medical records on DLT makes healthcare industry more accessible and transparent, and Switzerland pays a special attention to this process. What makes the issue topical and how will tokens transform the health sector?
The questions will be answered at the Blockchain & Bitcoin Conference Switzerland on October 9. The CDO and one of the founders of the HIT Foundation Dr. Quy Vo-Reinhard will address the topic and share her experience.
Dr. Quy Vo-Reinhard is the DLT, big data and IT architecture expert. She is also specializing in an entrepreneurship, machine learning and computing.
One of the main areas of her interest is the wellness industry and its ability to operate with DLT. She has founded HIT Foundation, a DLT-based exchange for health data. The organization is dealing with data processing, validation and mining via DLT.
The speaker is also an AI advisor at LAPO Blockchain and a member of Board of Directors at the International Vietnamese Academics Network.
Apart from that, Ms. Vo-Reinhard has founded a charitable project aiming at educating children in Vietnam, providing them with food and gathering funds for medical operations.
Get to know the crypto expert and discover the advantages of DLT integration into healthcare at the conference!
Subscribe and receive full program of the conference