ICO Regulations and Legal Sphere of Blockchain: From Attorney-at-law at DLT Law Leandro Lepori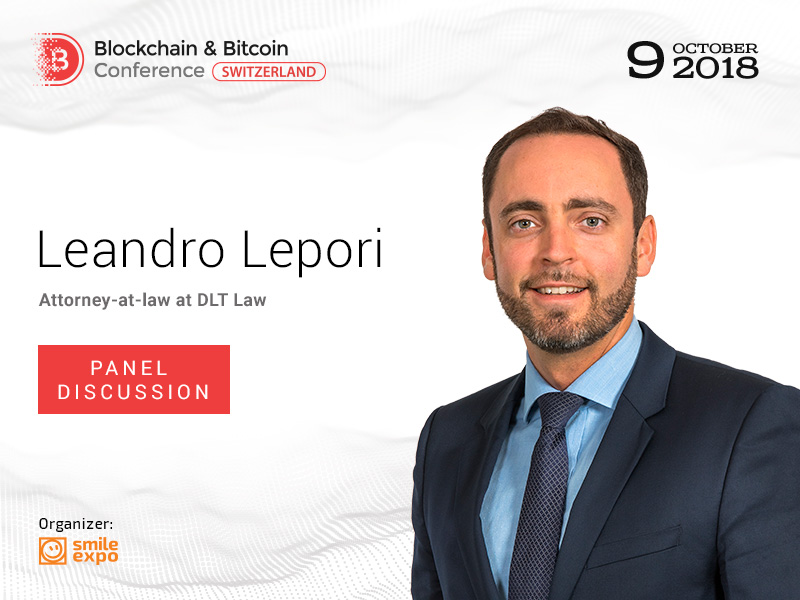 Switzerland is known for its welcoming attitude towards cryptocurrencies and positive legal framework for technological development. How do ICOs follow existing guidelines and how does Blockchain deal with the regulatory compliance?
The questions will be addressed at the Blockchain & Bitcoin Conference Switzerland on October 9. The Attorney-at-law at DLT Law, Leandro Lepori, will join the panel discussion "Blockchain & Legal – ICO: Legal, Reg & Compliance" and will elaborate on the issue together with other crypto experts.
Leandro Lepori's practice focuses on banking, finance and capital markets law. He has past working experience in leading Swiss law firms as an associate and as a research assistant at the Centre for Banking and Financial Law of the University of Geneva.
In 2018, he has co-founded DLT Law, a boutique law firm specialized in providing legal services to blockchain and FinTech related projects. He assist private clients, companies and financial institution in a wide range of fields.
Leandro Lepori has made several publications regarding banking and financial law in specialized media. He frequently gives lectures for private banks and other private institutions on blockchain technology, thus contributing in the dissemination of knowledge and public awareness on this topic.
Meet the expert at the Blockchain & Bitcoin Conference Switzerland and learn more about the legal sphere of blockchain!
Subscribe and receive full program of the conference