How ICOs disrupt the Venture Capital paradigm of startup investment? Keynote speaker Gavin Smith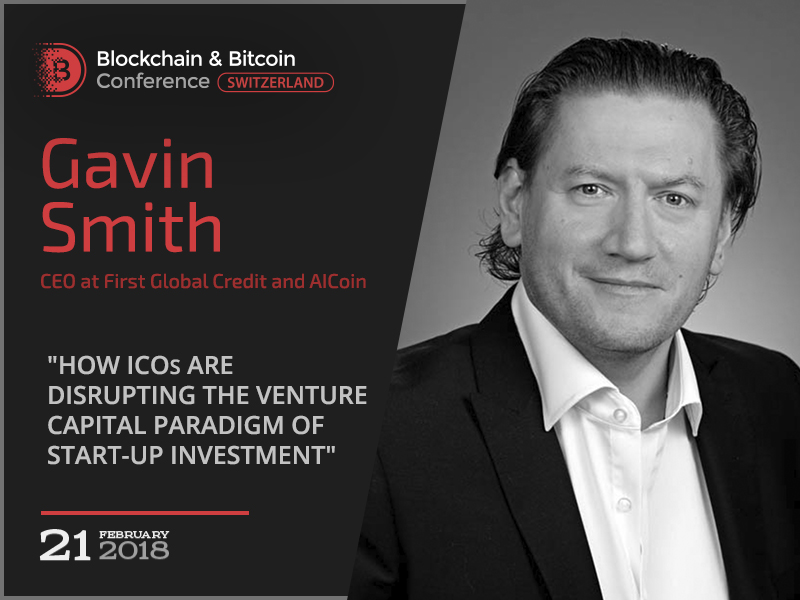 Gavin Smith is a keynote speaker of the conference. His experience is unique: he has been operating in the European financial service sector for more than 20 years and is the CEO at such international companies as First Global Credit and AICoin.
At the conference, the speaker will tell the audience how ICOs are disrupting the Venture Capital paradigm of startup investment.
4 years ago, Gavin Smith became involved in cryptocurrencies and the development of Blockchain Technologies in the financial arena. He has managed to combine this interest with his own business at XBT Corp / First Global Credit. First Global Credit is the world's first financial company that brings the profit opportunities existing in mainstream markets within the reach of digital currency holders.
Prior to the establishment of First Global Credit, Gavin Smith has developed the global risk strategy for one of the world's largest physical traders. He has the rare set of skills needed to navigate First Global Credit through the volatility of the Bitcoin Market.
Do not miss the major event, register to Blockchain & Bitcoin Conference Switzerland!
Subscribe and receive full program of the conference