FarmaTrust, Exclusive Sponsor of Blockchain & Bitcoin Conference Switzerland, to solve counterfeit drugs issue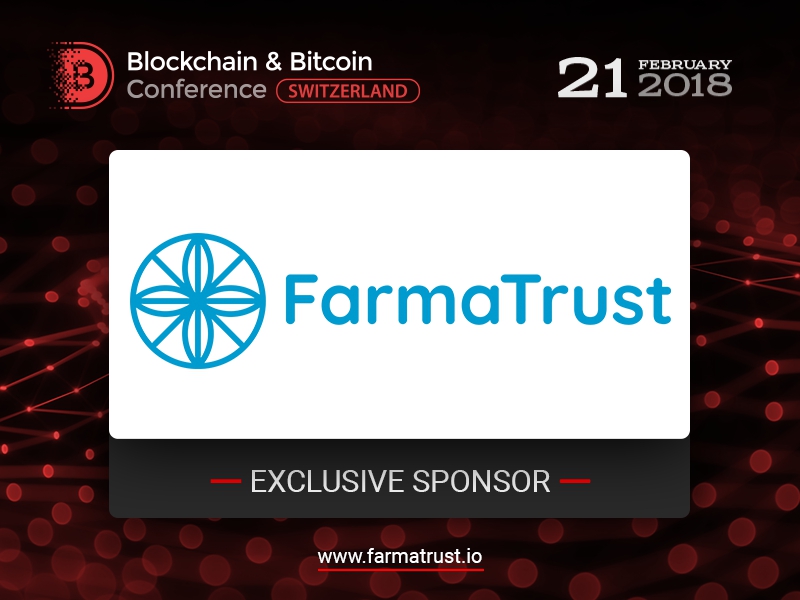 The FarmaTrust blockchain platform will be able to track supply chains of pharmaceutical drugs and to reduce logistics expenditures.
A lot of companies engaged in logistics have already tried blockchain in creating supply chains. The distributed ledger records information about goods (place and data of production, results of undergone examination, time of dispatch to a provider etc.), while smart contracts allow a manufacturer and suppliers to reduce payment time and speed up document management. All the blockchain advantages are quite important for the pharmaceutical industry.
The FarmaTrust ecosystem is based on Ethereum blockchain. Not only does it allow to save data about drug batches and conduct deals between supply chain parties fast but also to prevent batches of counterfeit drugs. Blockchain integration will help FarmaTrust to reduce the cost of medical products for final customers in future, as it will rid market participants of unnecessary paperwork and reduce the payment waiting and drug storage period.
The project's pre-ICO will start on February 16 and ICO will be launched in March. On February 12, the startup has signed a one-year cooperation agreement as a part of piloting project with the Government of Mongolia.
At Blockchain & Bitcoin Conference Switzerland, you will be able to discover more about the project and participation terms in the coming ICO.
Register to become a participant.
Subscribe and receive full program of the conference