Expert with 20 years' experience in banking and business analytics to tell about blockchain economy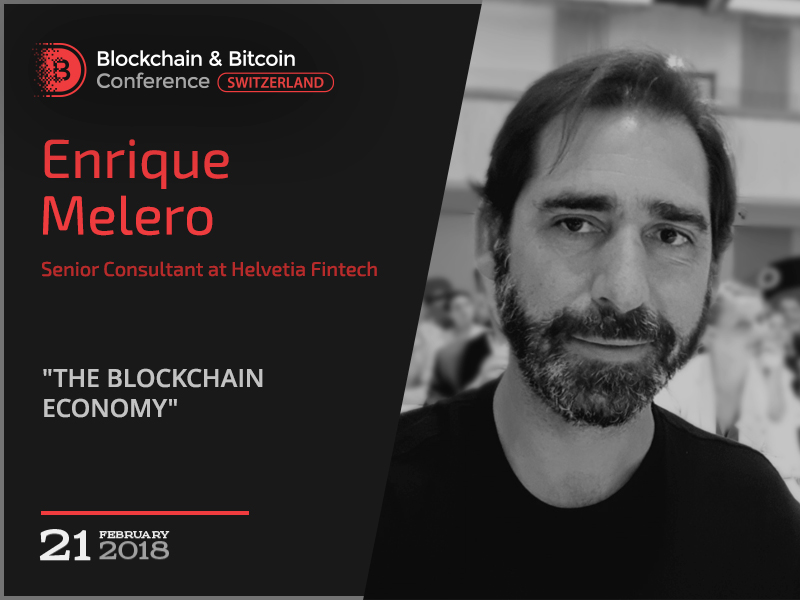 Enrique Melero, Senior Consultant at Helvetia Fintech, will tell about the economic aspects of blockchain at BBC Switzerland. Twenty years' experience in banking and business analytics allows the expert to evaluate all technical advantages of distributed ledgers and smart contracts.
The Swedish company Helvetia Fintech specializes in setting up structures for Startups active in the Blockchain and Crypto space, from incorporation to ICO launch services. Company's Senior Consultant Enrique Melero will speak at the conference in order to share his experience of implementing blockchain technologies, as well as to tell in detail about the blockchain economy.
Enrique Melero was an analyst at IBM and Nokia from 1997 to 2000, and since 2000 he has been working in the IT field. During this time, he worked with such large companies as Thomson Reuters, HSBC Private Banking and, finally, Helvetia Fintech. Enrique Melero has extensive experience in working with multicultural teams, including the implementation of high-tech projects. For example, he was in charge of the translation of GNU/Linux programs into Spanish: in addition to specialists from Spain, the project involved linguists and developers from a number of other countries.
A few years ago, Enrique Melero got interested in the blockchain technology. He moved to Helvetia Fintech, which implements such solutions for its customers, and became a popularizer of the technology. Mr. Melero was the speaker of various blockchain events (Northern Spain Blockchain Conference, Chainges). He will make a report at BBC Switzerland as well.
Subscribe and receive full program of the conference