DEEX Exchange – General Sponsor of our conference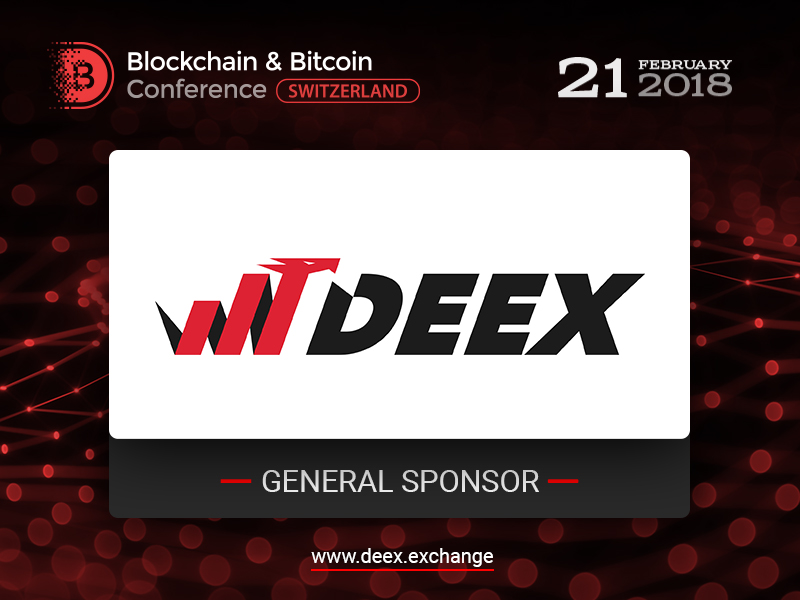 Decentralized ecosystem DEEX Exchange has become a General Sponsor of Blockchain & Bitcoin Conference Switzerland.
DEEX Exchange is a unique project that combines a decentralized platform for trading cryptocurrencies, running large-scale ICOs, a cryptocurrency blockchain fund, and a decentralized financial messenger.
DEEX team consists of reputed analysts, professionals of the financial and cryptocurrency markets.
Among advantages, developers mention a great variety of trading pairs, low fees, a huge range of trading indicators, and trading robots.
Partners of DEEX Exchange are major players of the cryptocurrency market and successful ICOs.
Register to Blockchain & Bitcoin Conference Switzerland.
Subscribe and receive full program of the conference