Celebrating Geneva Jeûne Genevois with Smile-Expo – Discount on Blockchain Conference Tickets!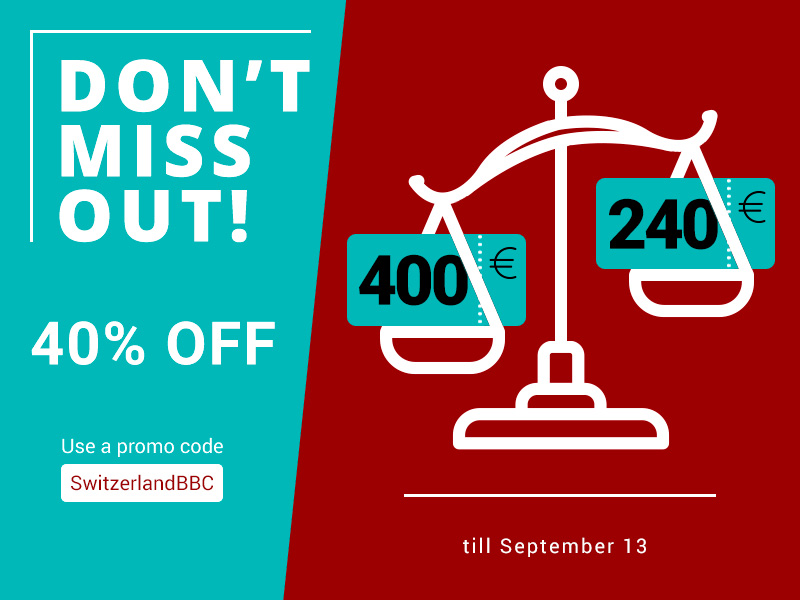 On September 6, Geneva celebrates the thanksgiving holiday – Jeûne Genevois. Smile-Expo company joins the celebration and offers a discount on tickets to Blockchain & Bitcoin Conference Switzerland!
Only till September 13, use the promo code: SwitzerlandBBC
Your special price for 1 ticket – €400 = €240
Blockchain & Bitcoin Conference Switzerland will take place on October 9. The event will feature:
use cases and crypto experience from top international speakers at first hand;
discussions of innovative blockchain applications in transport, AI and IoT;
analysis of GDPR compliance and Swiss crypto regulations;
pitch sessions with unique ideas from innovative startups;
exhibition of new DLT-based solutions;
productive networking.
The organizer – international company Smile-Expo, which has already conducted 43 successful events in 25 countries.
Find more information about the event and register to the conference.
Subscribe and receive full program of the conference