Blockchain World Events to expand horizons: +20 new cities in 2018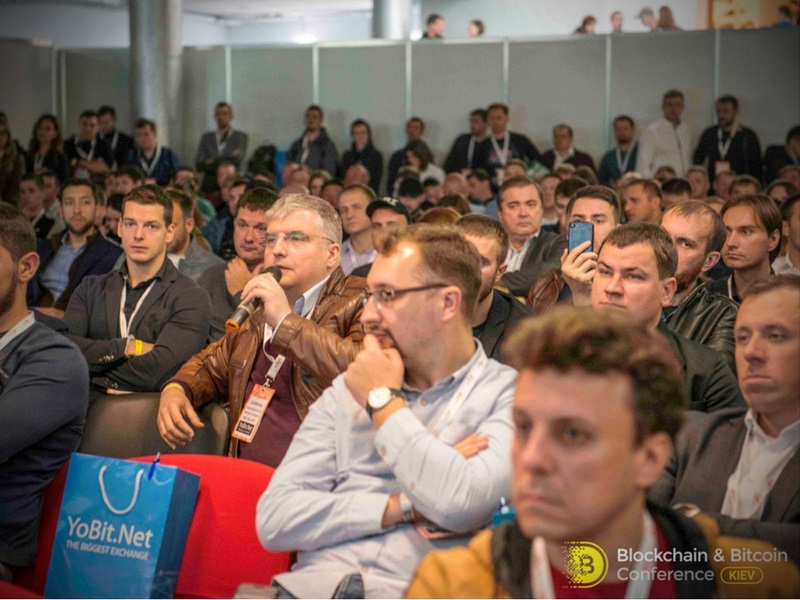 2017 has become a record-breaking year for the cryptocurrency industry for many reasons. Besides the rapid growth of the cryptocurrency rate, there are serious changes in the attitude of various countries to this industry in general. Some countries prefer to restrict virtual money, tokens and other blockchain products, while others show their interest in this solution nationwide. However, all of them are actively discussing technologies and showing increasing interest in blockchain, cryptocurrencies, ICOs and everything related to this sector.
Smile-Expo, the organizer of B2B Blockchain World Events, offers everyone interested to join the global blockchain community and to discover first-hand the near future of the industry, relevant trends and challenges requiring solutions. Smile-Expo has been operating in the event sector for 12 years and has held more than 250 successful conferences and exhibitions across the CIS countries and Europe. Moreover, it will cover South America, Asia and Africa in 2018. The company has been organizing events dedicated to blockchain and related technologies since 2014.
It has successfully conducted such conferences as Blockchain & Bitcoin Conference Kiev, Ukraine's largest cryptocurrency event, and Bitcoin Conference Russia recognized by experts as the CIS greatest blockchain conference.
Blockchain & Bitcoin Conference Kiev 2017 brought together 1500 attendees who could listen to such acknowledged industry leaders as Sergey Bondarenko (head of Technology and Integration Group), Igor Leontyev (MVP at Microsoft Azure), Sergey Vasylchuk (CEO at Attic Lab), Rytis Bieliauskas (CTO at CoinGate). Speakers also included Marina Guryeva (CEO Cyber Fund) and David Kiziria (expert of IDF). The headliner of the conference attracting the biggest amount of visitors was Mike Butcher, Editor-at-large at TechCrunch and author of IT columns in Daily Telegraph, Financial Times and Guardian. Along with the conference, there was an exhibition involving more than 40 companies, which presented their blockchain and cryptocurrency solutions.
Bitcoin Conference Russia, taking place on November 15-16 in Moscow, reached stratospheric level: 3200 sq. m. of the exhibition area, 64 companies, 40 speakers and more than 2000 attendees. The conference drew attention of not only specialized media resources but also federal TV channels and representatives of the Analytical Center for the Government of the Russian Federation. Elina Sidorenko, the head of a working group on cryptocurrency exchange risk assessment at the Russian State Duma, also spoke at the conference. Ilya Sachkov, the head of Group-IB, and Kirill Ivkushkin, the deputy head of the Fintech Association, talked to attendees as well. The exhibition area allowed guests to appreciate mining equipment presented by such leading manufacturers as GoWeb, 51ASIC, TeraHash, Manli and Asic Trade. The Bitlish exchange introduced its own cryptocurrency ATM, while Zetta social network occupied the biggest stand.
In 2018, Smile-Expo's series of Blockchain World Events will expand its geography. One has already planned more than 20 events in Russia, CIS countries, Europe, Central and Southeast Asia, Africa and South America.
Follow announcements of Blockchain & Bitcoin Conference Switzerland on Facebook and join the global crypto community along with Smile-Expo.
Subscribe and receive full program of the conference