Badge sponsor of Blockchain & Bitcoin Conference Switzerland – CoinTraffic: leader among bitcoin advertising networks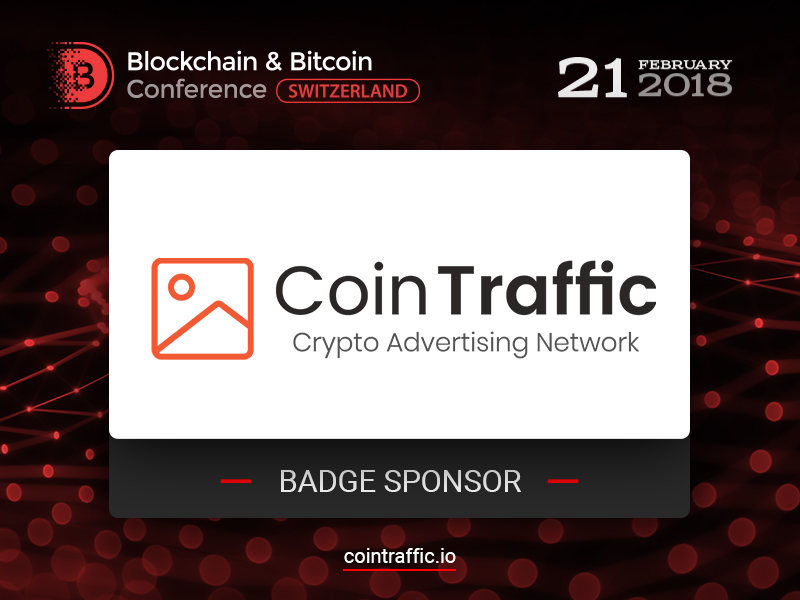 CoinTraffic works only with websites dedicated to cryptocurrencies, including bitcoin communities, news aggregates, blogs and faucets. The agency follows high standards when selecting platforms, ensuring a quality and targeted traffic flow.
CoinTraffic provides a full cycle of digital marketing:
more than 15 million ad impressions per day;
ad impressions on the largest cryptocurrency websites, including Coinmarketcap.com, Worldcoinindex.com and CCN.com;
writing and distribution of press releases;
adjustment of Google and Facebook advertising campaigns;
target adjustment and conversion optimization in Google Analytics.
CoinTraffic has allowed more than 70 ICO projects to raise 700 million euros.
Register to Blockchain & Bitcoin Conference Switzerland ►►►
Subscribe and receive full program of the conference