AI technologies allow to eliminate fake reviews: Belavin Evgeniy Michailovich, Founder of Toweco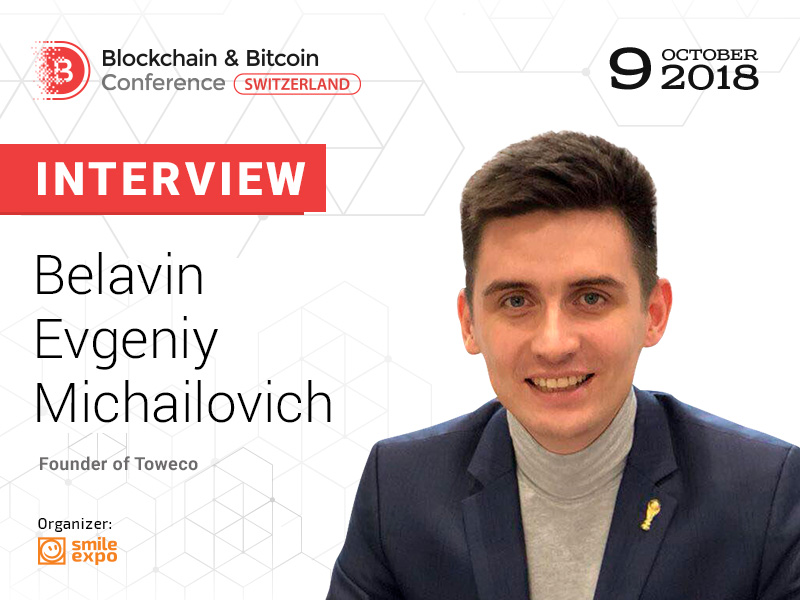 language processing, machine learning and text analysis allow to efficiently find fake reviews and eliminate them. It is the opinion of Belavin Evgeniy Michailovich, Founder of Toweco – a smart aggregator that uses artificial intelligence to gather trustworthy reviews. In an interview with Blockchain & Bitcoin Conference Switzerland, he reveals how reviews help small businesses, how AI technologies eliminate fake news, as well as shares Toweco plans.
Interviewer: Blockchain & Bitcoin Conference Switzerland (BCS).
Speaker: Belavin Evgeniy Michailovich (BEM).
BCS: How does your technology determine the accuracy and trustworthiness of gathered reviews?
BEM: We're using modern approaches in natural language processing and text analysis. Toweco is gathering not only reviews themselves. We're using large amount of metadata: time when review was written, data on user who has written the review, his prior activity and other reviews, platform where reviews were posted, other reviews written for this company in this time period, etc.
We base review text analyses on modern approaches to machine learning and natural language processing. We're trying to combine different technologies, which showed somewhat success in lab conditions. For example, we find the Latent Facet Model perspective for this analysis, which is described in 2016 year paper "Credible Review Detection with Limited Information using Consistency Features".
BCS: What are the real examples of businesses which improved their operations, following user reviews enabled by your company?
BEM: We're just starting our work, but we can rely on statistics gathered for businesses that started to use Yelp in early years of its development. Review platforms based on new technologies or instruments in early years of their work mainly benefit small and local business companies, that increase their revenue because they get the opportunity to promote themselves without large marketing budgets and to be shown in one rating lists with large businesses, and to be rated higher.
BCS: As you are currently getting ready for an ICO, could you tell us more about it? What rights will distributed tokens give their holders?
BEM: Token TWC is a utility token that plays a role of a mandatory payment for writing information into Toweco system blockchain. This is an instrument to make centralized marketing attacks more complicated to plan and easier to track. Token is also used as the reward for active participants of the system – moderators and reviewers are paid in tokens for their work.
BCS: You set a plan to release AI in December 2019. What new abilities will it have compared to your existing AI technologies?
BEM: We're planning to constantly develop AI system of Toweco platform. Version we're planning to release in 2019 will be able to accurately determine not less than 90% of fake reviews. It will also find what user written words and phrases are most frequent and use them to give customer brief information on main traits of the business.
BCS: What other development plans do you have for future?
BEM: We're planning to release Toweco AI in 2019, and that system will have to react to the new approaches to online reputation manipulation. Constant development of the system will continue.
We're also planning to evolve into AR technologies – when reading reviews and seeing ratings, and even writing reviews is possible from AR-device of the user. We're interested in different non-textual forms of reviews – i.e. voice or video review, which become more and more popular over time.
BCS: Share your expectations from the Blockchain & Bitcoin Conference Switzerland as a participant, please.
BEM: Toweco – start-up project with a very cool idea and we currently very interested in finding partners and advisors. Also very important question for us – investments.
October 9, Toweco will be involved in the exhibition area at Blockchain & Bitcoin Conference Switzerland. Register in order to meet with company representatives personally.
Subscribe and receive full program of the conference